MacVideo provides the option of allowing your videos to be downloadable if you choose (viewers cannot download the video by default). If you would like to make your video downloadable for your viewers, you need to select a video player that includes the download button.
See the tutorials how to do that in Avenue here.
See how to select your video player to enable viewer downloads on the MacVideo website  here.
To see how to make your video embeds downloadable on external websites and platforms here.
The steps below will indicate how to make your video downloadable for yourself and your collaborators. In some situations you may lose your original file or you made edits using the video editor. This method allows you to download the original quality of the video or a 720p version.
Go to the video you'd like to be downloadable. Click the ACTIONS menu on the right and click Edit.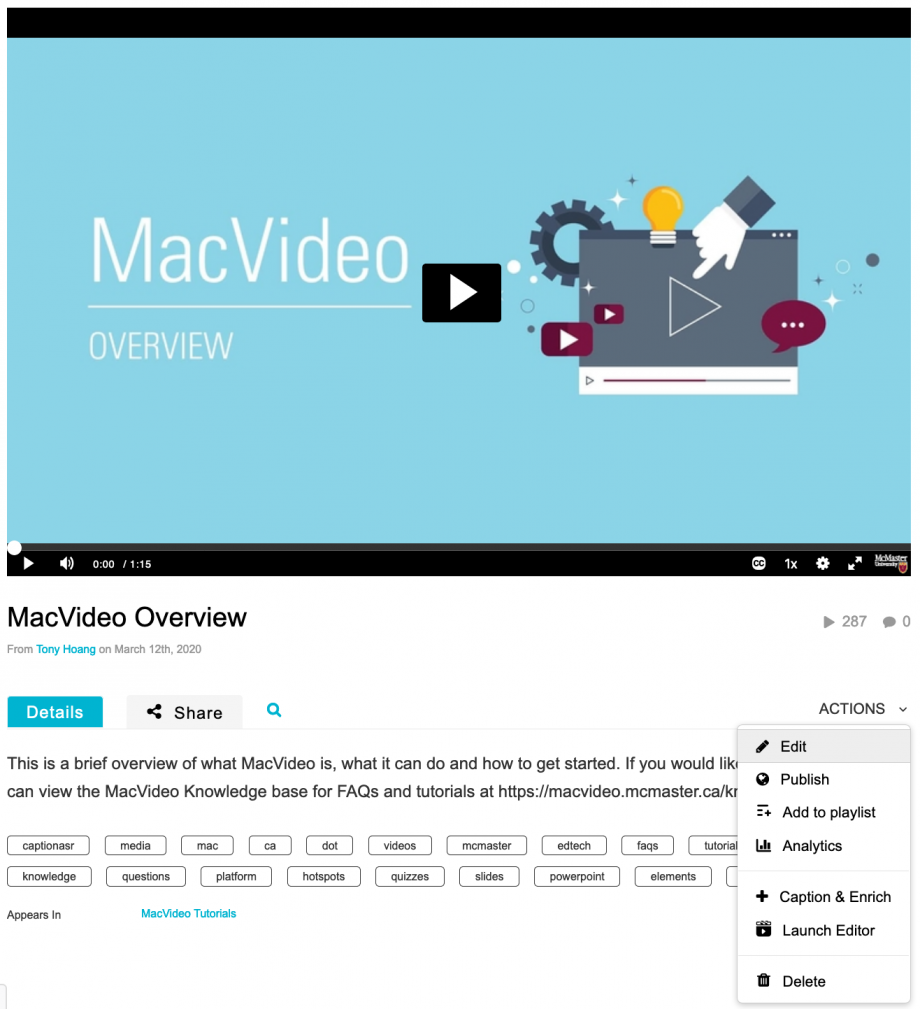 On the next screen go to the Downloads tab.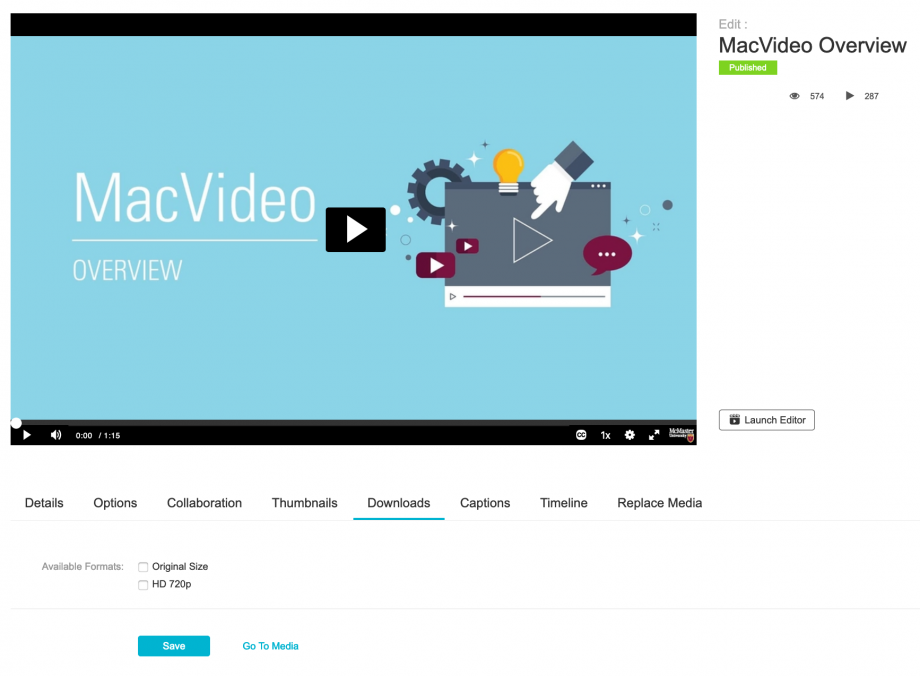 Here you can select versions of the video you and your collaborators can download. Original Size means the video downloaded will be the original size the video was uploaded as. HD 720p will provide a download for a 1280×720 reoslution version of the video.
Select which you'd like to have and hit Save. Make sure you see a green bar confirmed that your changes were saved successfully.
Go back to your Media and you will now see a downloads tab where you and your collaborators can download the videos.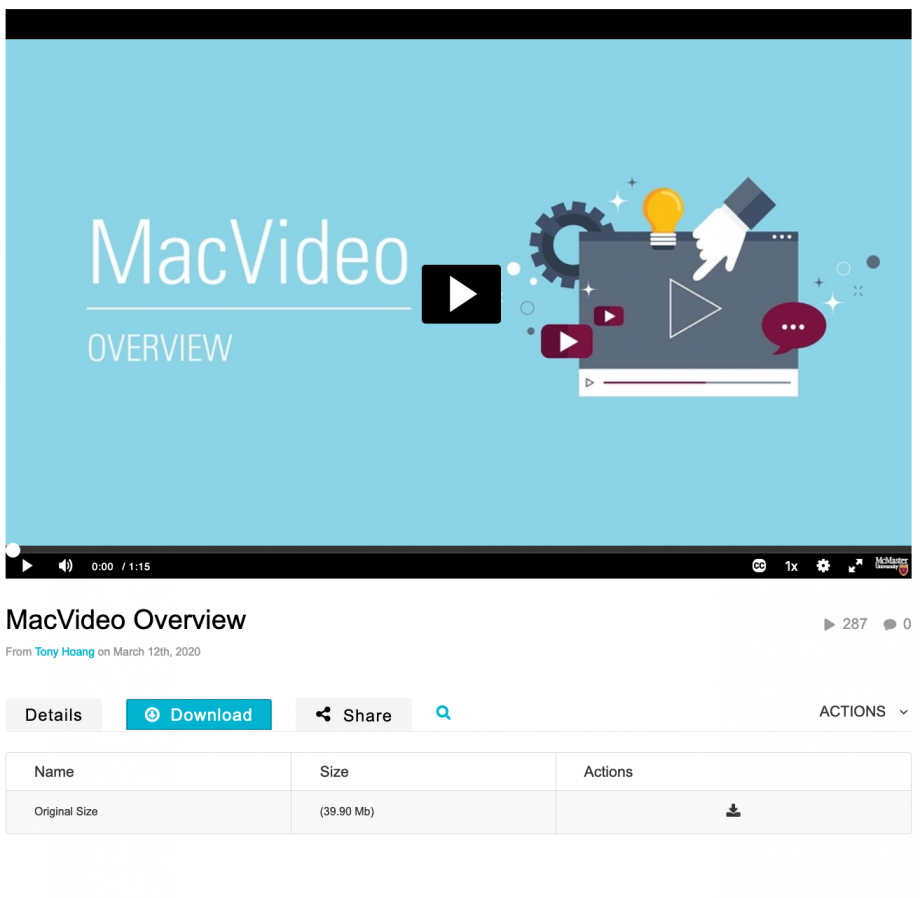 Once you and your collaborators access the video, they will see the Download tab and are able to download the video by clicking the download icon under the Actions column.