To log into MacVideo simply use your Mac ID to login. Keep in mind logging in with your Mac ID will establish your account in the system. If you have used the Avenue to Learn integration first, you'll already have an account automatically made for you. MacVideo is meant as a platform to support video for educational purposes, not for archival, data storage or viral videos.
In the top right hand corner under "Guest" click to open up a menu.
Click login and it will take you to McMaster's login page.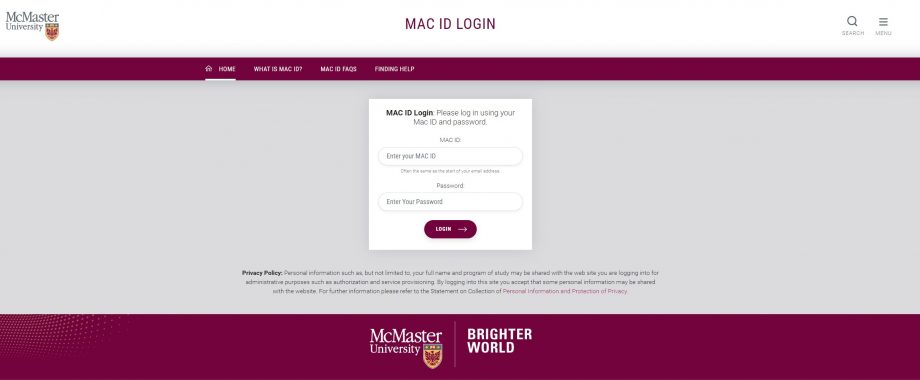 Once you login using your Mac ID you will be re-directed back to the MacVideo website.