In this tutorial we will go through the steps for an easy method on converting your MacVideo caption files into transcripts to provide for your students. It's always best practice to provide alternative forms of your content for your students. SRT files can be open by any word processor, but it includes the number for timing them. This tutorial shows how to easily remove those numbers.
Go to your video page. Then underneath the video click Actions then Edit.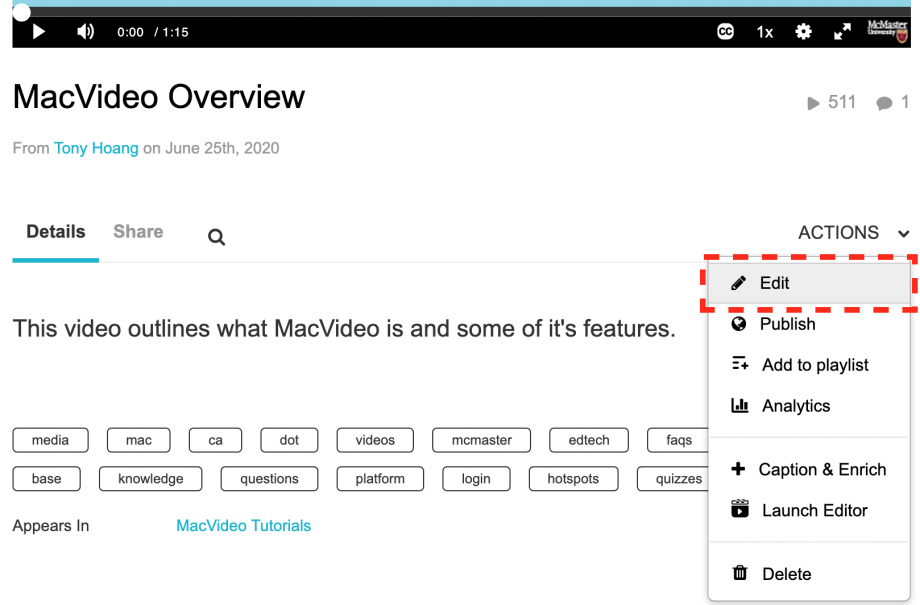 Underneath the Captions tab, you'll see where your caption file (SRT file type) is located. On the right hand side, click the download icon to download the file. The file will have a generic name.

Once you have the SRT file, you can convert it to a text file using a website called Subtitle Tools. Go to this page to convert your caption file: https://subtitletools.com/convert-subtitles-to-plain-text-online
You can then provide this file as a download for your viewers where you wish.