If you're working with others on a project, having collaborators is a possibility within MacVideo. In order to add collaborators to your media, you must the be owner of the content. If you're collaborating through Channels, please note that members will not be able to embed specific videos using the Avenue to Learn integration without co-editor and co-publisher permissions to those videos.
To add Co-Editors and Co-Publishers:
Go to the Edit Entry page in My Media.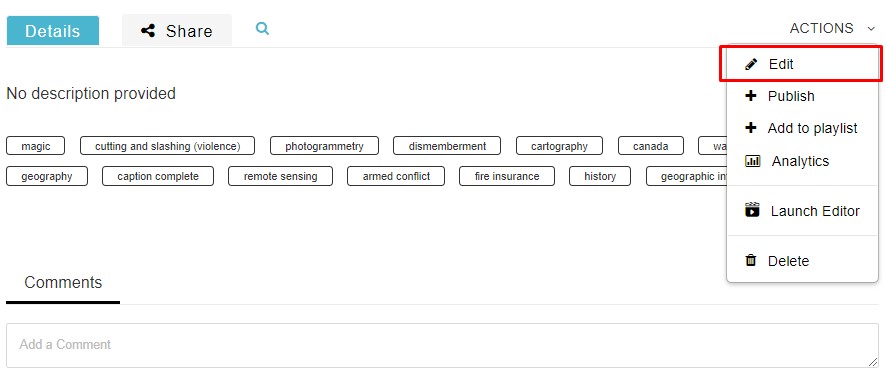 You can now see a Collaboration tab. Select it.

You will now see Add Collaborator button. Select it.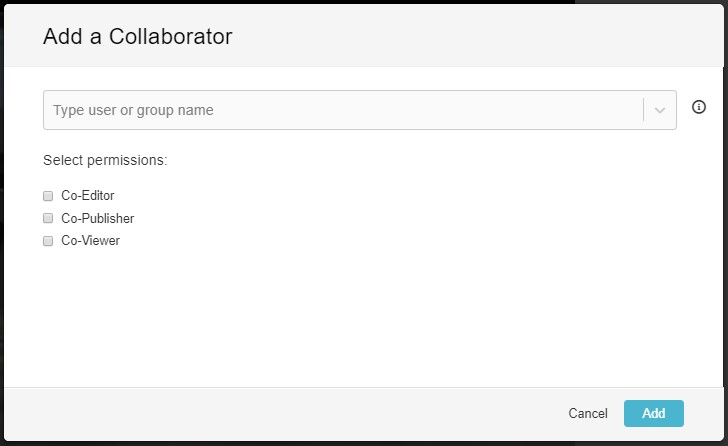 A new window will pop up where you can enter the user you'd like to make as a collaborator. (Please ensure the user you're adding as a collaborator is currently within the MacVideo system. If they are not, please have them log-in with their Mac ID first to register within the system.) Once done hit the Add button.
Permissions:
Co-Editors can edit the entry's details and metadata, trim media, replace media, edit captions, edit
chapters and edit slides. Co-editors cannot delete media or add new co-editors and co-publishers. Co-editors can see analytics page for the media they co-edit.
Co-Publishers can publish media to their entitled Categories or Channels. If you'd like to give your collaborators the ability to share and post the content,  make sure you make them a co-publisher.